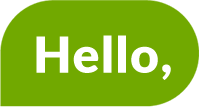 You just opted NOT to buy PursueApp Pro. How are you going to build an agency with a product that is fit for personal use only?
And, are you really saying no to running cold email campaigns for your customers?
Think about the customers you will have to say no to and the thousands of dollars in missed revenues that could represent.
The Pro upgrade makes PursueApp awesome. Unlimited Leads, Unlimited Campaigns, Unlimited Mailouts, Unlimited Lists, more email verifications, better list marketing, and so much more.
It's a perfect recipe for more revenue, more success.
Imagine setting up an endless number of super profitable cold email campaigns and driving sales in any niche, and also helping all your friends and customers do so.
Imagine getting more warm leads, and making more sales without limitations.
Imagine the profits you can make from your agency.
Imagine, all the good use you can put that money too.
Your earnings in just one week could cover the cost of PursueApp Pro many times over!
Would you give up something like this? A potential to run more campaigns, recruit more customers, and get features that will make you an email marketing star?