Looking for the ideal email marketing platform for your company?
You're in the right place!
Businesses have been using email for ages to boost their marketing efforts.
Believe it or not, the first marketing email sent way back in 1978 brought in a whopping $13 million in sales. Yes, 13 million US dollars!
Fast forward to 2023, and email marketing still holds its ground as a superior online outreach method when compared to social media, SEO, or affiliate marketing.
In this article, we're going to walk you through the best email marketing platforms available in the market today and help you choose the one that is the right fit for your business.
Let's get started!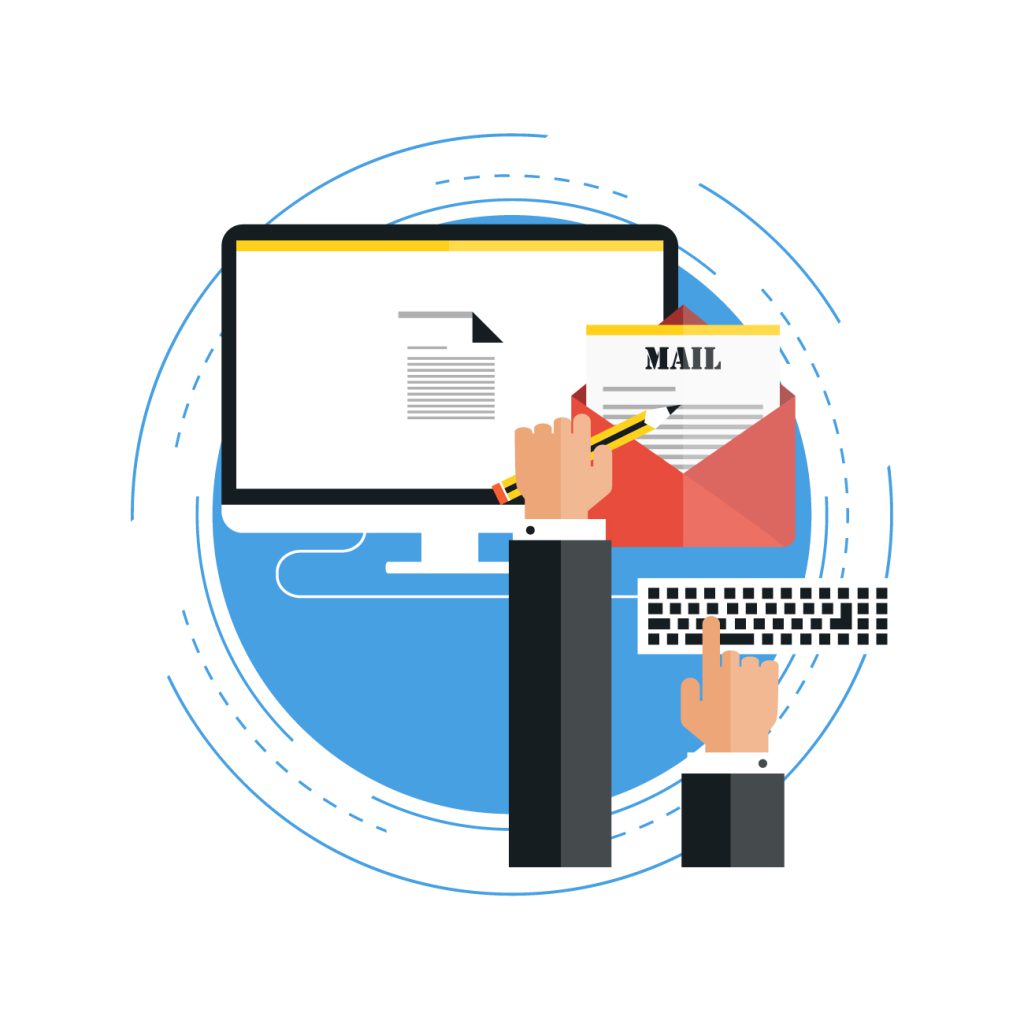 What exactly is email marketing, and what are its benefits?
Email marketing is a digital marketing strategy that businesses use to connect directly with their target audience via email. It enables you to send customized messages, promotions, updates, and valuable content straight to users' inboxes.
The cool thing about email marketing is that it's cost-effective and gives a solid return on investment (ROI).
You can even divide your emails and aim them at users based on segments like age and location, ensuring customers only get emails on what they're interested in.
By hitting the right audience with personalized messaging, businesses can easily boost their engagement with potential leads on a budget. Plus, since it's mobile-friendly, it can reach an even bigger audience, making it a must for businesses of all shapes and sizes.
The Best Email Marketing for Your Business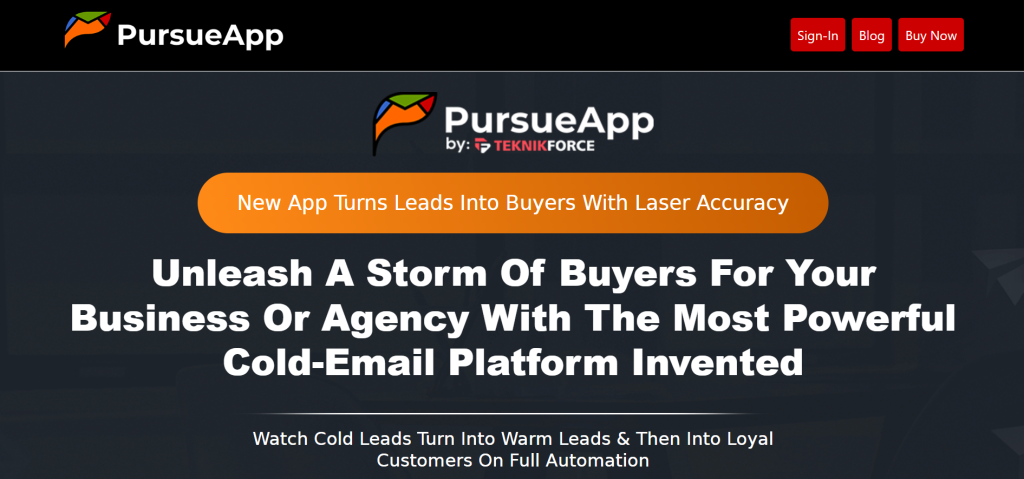 PursueApp is an innovative cold email marketing platform that will boost your email marketing efforts.
We highly recommend this email marketing platform, not just because it is created by us but also because it comes with a beginner-friendly interface and a plethora of innovative features at an affordable price point.

This platform facilitates the creation of highly customized cold-email campaigns, imbuing a sense that these emails were tailored exclusively for the recipient.
PursueApp has consistently proven to be a game-changer for businesses and agencies alike.
Here are all the features it has to offer:
Online SAAS operates on any device.
Complete automation for cold emailing campaigns.
It contains an in-built email verification and cleaning system.
Using Zapier, it can integrate with any lead source or CRM.
Set and forget follow-up emails at certain hours, days, and events.
An intelligent tracking system states precisely what is and is not functioning.
Offers assistance with email themes. Create your own personalized design.
It is simple to use and suitable for beginners.
Free automatic updates for a year
Pricing:
PursueApp Elite's monthly payment plan allows you to send up to 100 emails each day and has a capacity of 500 leads. One user can run up to 5 campaigns with campaign permissions. It costs $19.00.
A much better plan is the PursueApp Elite Yearly Payment Plan.
It includes unrestricted commercial rights and 3,000 emails each day. You will also be able to handle up to 15 campaigns and 5000 leads with 2 users, 1000 emails verified with snippets, and support for multiple triggers in this plan. It costs $67.00 per year,
2. HubSpot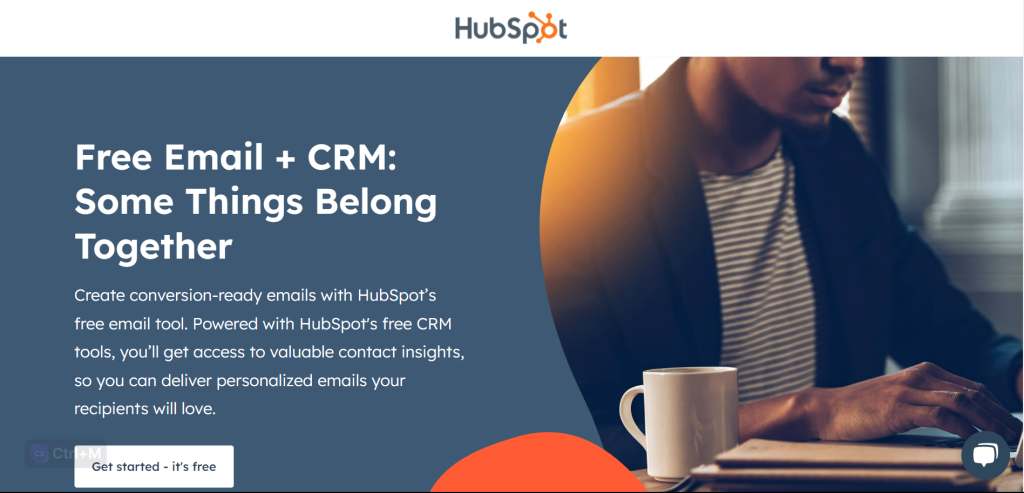 HubSpot excels at automated processes, so it's no wonder that they provide a solid email marketing solution for any size organization.
It allows you to generate, customize, and optimize emails quickly and easily. This platform can handle everything from emails to social media posts to blog writing, making it an all-in-one marketing solution.

Here are its features:
It makes your emails stand out in order to get more clicks.
It helps evaluate which emails are beneficial.
Automate marketing to save time.
Improved website and user experience online
You can simply analyze how well you're doing.
Pricing:
The HubSpot email tool includes pricing choices starting at $18 per month for 1000 marketing contacts on the Starter plan.
But Hubspot's professional plan costs $800 per month with 2000 marketing contacts, custom reporting, and campaign reporting.
3. Mailchimp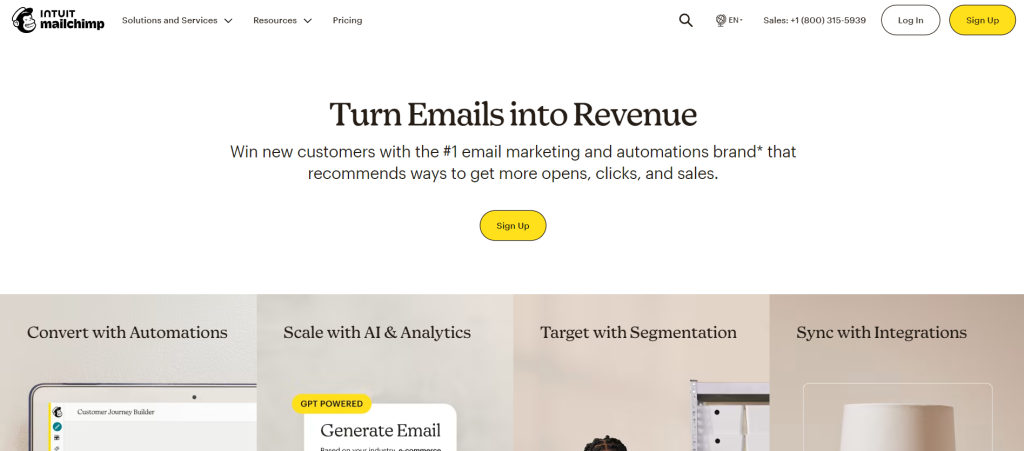 Mailchimp remains a crowd favorite among email marketers.
You can quickly design innovative campaigns using the email builder and templates and also attract visitors by adding popup signup forms to your website using prepared designs.
However, it is not the most cost-effective choice on this list, especially for beginners and small businesses.

Mailchimp includes the following features:
Easy-to-use and customizable interface
It has a better chance of reaching inboxes than spam.
It handles a large number of email contacts easily.
Simple email design using drag and drop and templates.
It helps analyze reports on open and engagement rates.

Pricing:
Flexible price options are available from MailChimp to meet your needs, starting at $9.22/month for an essential feature that includes up to 500 contacts, email templates, and basic analysis.

Unlimited connections, first-class assistance, and many more benefits are included in the premium plan at $275.26/month.
4. Constant Contact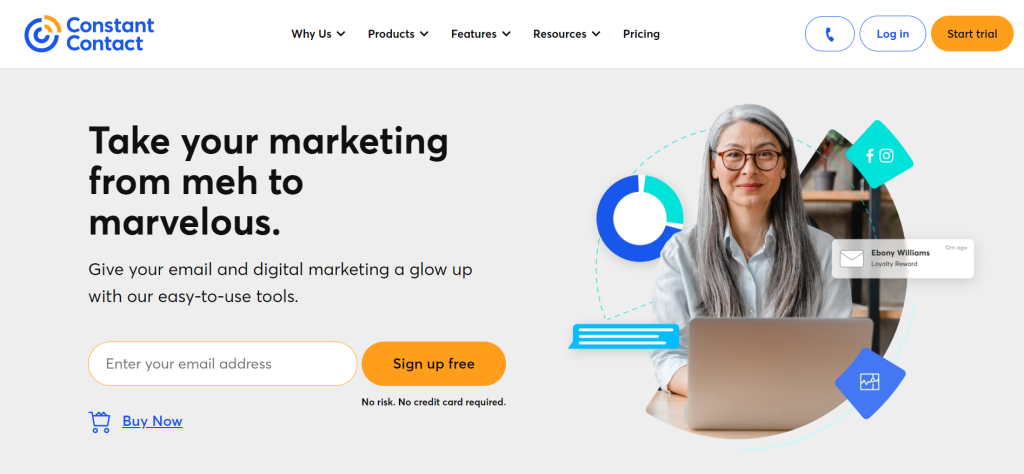 Constant Contact offers an entire marketing platform that goes beyond email services. In addition to offering a wide variety of email templates, it also has the ability to create customized, branded templates utilizing the layout of your website.

Here are its features:
It is an all-in-one platform that is simple for beginners.
Automated campaigns and welcome messages.
It provides various email templates and strong support.
Contacts are managed depending on subscriber actions.
Flexible membership options with unlimited interactions.
Pricing:
Prices start at $12 per month for up to 500 clients and go all the way up to $80 per month for advanced email marketing with dynamic content, personalized automation, and SEO.
5. ConvertKit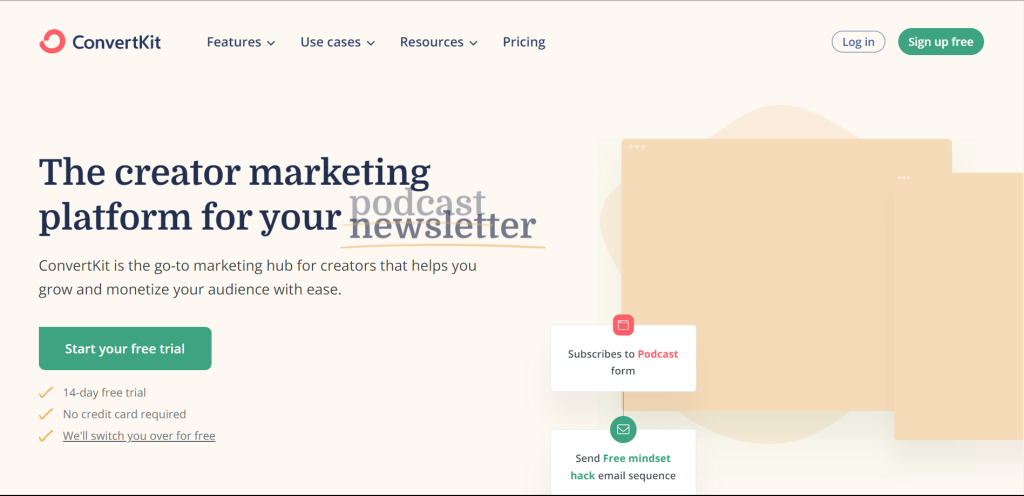 Targeted at online creators, ConvertKit caters to bloggers and YouTubers. This platform focuses on audience engagement and growth through landing pages, e-commerce integration, and membership site support.

It has simple-to-use auto-responders that allow you to send drip emails.

ConverKit provides the following features:
Create and get complete insights on landing pages.
Create customized newsletters.
It helps in Creating unique opt-in forms.
It provides quick help through live chat.
Tailor emails and forms to your needs.
Pricing:
They have a free plan that includes unlimited landing pages, broadcasts, and forms, along with audience tagging and segmentation.
Other plans are priced at $15 and $29 per month respectively. These include free migration from another tool as well as automated email sequences and third-party integrations with unlimited team members and more.
6. Drip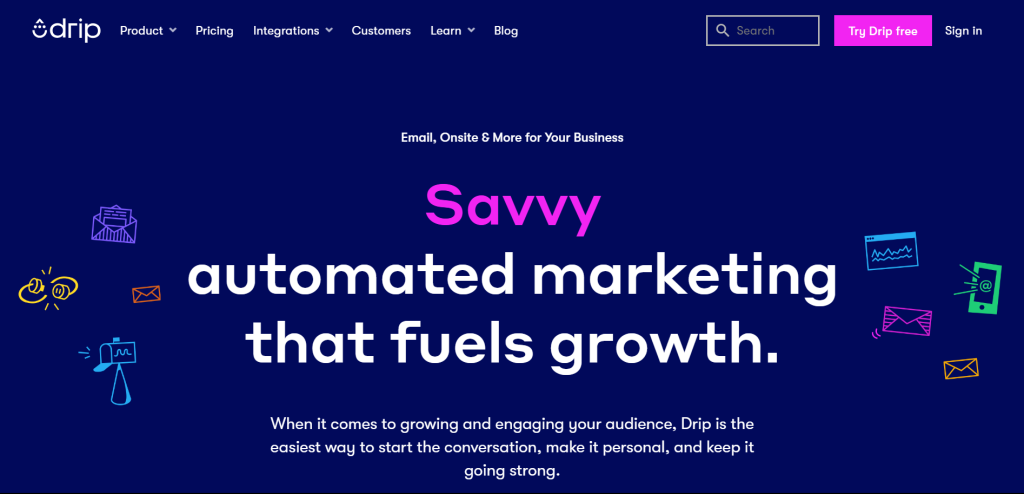 Drip is an email marketing tool that is useful for eCommerce business owners. It excels in promotion automation, sales funnels, and personalization.
Its marketing automation tools, email segmentation, and in-depth data analysis make it a one-stop shop for email marketing.

Drip includes the following features:
Assists in Designing and sending effective emails easily.
Audiences can be divided depending on traits and behavior.
Implement multi-channel autopilot marketing.
By automating daily marketing tasks, you may save time.
Monitor impact with complete analytics.
Pricing:
Drip's pricing plans range from $39 per month for the Basic Plan to $1899 per month and can be customized as the email list grows.
Verdict
Prices for different email marketing services vary greatly, so keep in mind that higher costs don't always equate to better quality.
If you want a value-for-money choice, utilizing PursueApp can significantly simplify the process and help your campaigns flourish in the ever-changing world of digital marketing.
I hope you found value in this article and are now ready to choose the right email marketing platform.
Please feel free to share your questions and ideas in the comments section.
88
0
0
cookie-check
Comparing the Best Email Marketing Platforms of 2023: Which One Is Right for You?